Management Team
The success of our group can be directly attributed to the high quality of leadership and the strength of our management team. Our goal is to ensure the continued success of our financial representatives by providing the proper guidance and support to help them experience both personal and professional growth.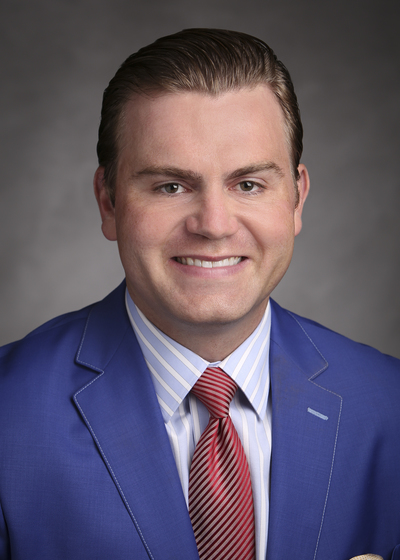 Managing Director
Office 816-412-1493
Brent grew up on a farm in Agency, MO. He attended Northwest Missouri State University while studying International Business. Brent travelled abroad and studied European Studies, Innovations, and Sustainable Development from three Universities throughout Europe. After completion of undergrad studies in December 2009, Brent worked alongside the Dean of the Booth College of Business, as an assistant, while completing his MBA through April 2011.
After joining Northwestern Mutual in June of 2011 as part of the Post-Graduate Program and completion of Power of 10, Brent went full-time in September of 2011.
Brent has received a number of awards throughout his career as a Financial Advisor, including the Runner-Up Rookie of the Year within his Agency, Team Gold Premium Leader for Southern Summer Contest, RPS Team Gold Premium Leader 2013-2014 Awards Year, NAIFA Quality Award, Life Impact Award, Bronze Award, Team Gold Top 10 in the South—Silver Award, Gold Award, Top 50—Platinum Award, qualification as a member of the Million Dollar Round Table (beginning in 2013), and Lives Leader Summit (in 2016 and 2017) . He is passionate about leadership, and was a College Unit Captain for 1 year, College Unit Director for over 3 years (finishing as the #2 CUD in the country for the 2016/2017 Awards Year) and moved into the Growth and Development Director role mid-2017. After a strong track record of success in working with clientele, developing advisors within the organization, and recruiting—Brent was appointed Managing Director of the downtown Kansas City, MO office in 2019.
Having grown up in a family of multigenerational business owners, his team's focus is working with business owners, farmers, and high-income earners such as physicians & real estate professionals—in the key areas of tax mitigation strategies, pushing off taxable events, and disinheriting the IRS.
Brent looks forward to having a greater impact in the Kansas City, MO area into the future. In his free time, he enjoys the outdoors, boating, travel, and cheering on the Royals and Chiefs!
Brent has strengths in seeing and believing in what's possible and a passion for bringing out the potential in others. He values an environment that promotes autonomy, achievement and impact and that is in alignment with his values of courage, excellence, growth and integrity.

Therefore, what he loves most and is called to do is…To inspire, encourage and foster the belief that YOU CAN!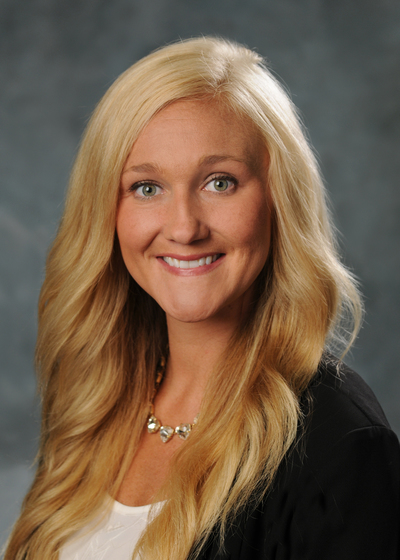 Danielle Nicole Sperry
Associate Financial Representative
Email
Office 816-531-6500
Danielle is from Fairway, Kansas. She attended the University of Missouri-Kansas City on a volleyball scholarship while getting her bachelors in Communications with an emphasis in Mass Media. She attended the University of Missouri- Kansas City School of Medicine getting her Masters in Health Professions Education. She began her career with Northwestern Mutual in 2013 as Welcome Director. Danielle converted to a full time Financial Representative in August of 2016 and is currently the Director of New Business and Client Services for the Managing Director, Brent Ussary.

Danielle oversees the RPS networks Alex's Lemonade Stand fundraising efforts. She also has coached volleyball for the past 13 years, she enjoys working out and going to the lake.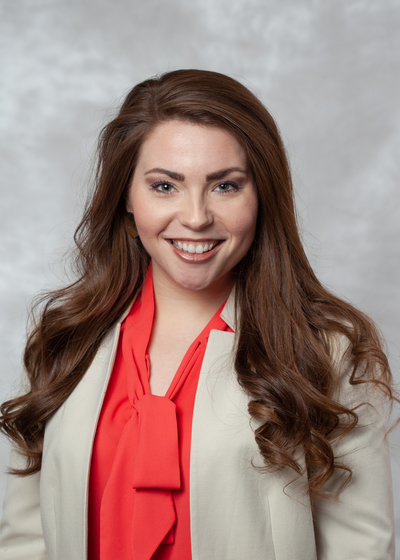 Elizabeth C Rodgers
Director of Selection
Email
Office 816-531-6500
Liz grew up in Overland Park, Kansas.  She attended Missouri State University where she was a four year member of the Missouri State Sugar Bears Dance Team and senior captain.  Upon graduating with a Bachelor's of Science in Public Relations, a minor in marketing, and a certificate in Conflict and Dispute Resolution, Liz made her way back to the KC area.  She began her career in recruiting working for one of the Nation's top staffing agencies.  Her career with Northwestern Mutual began in 2017 as a Director of Selection where she is fortunate enough to be able to help individuals optimize their opportunities and skill sets. 
Liz continues to teach both recreational and competitive dance at a local dance studio, and coaches the dance team at her alma mater, Shawnee Mission East High School. Liz is on the office philanthropy board, where she focuses on helping the office stay connected and involved with Children's Mercy Hospital, and is a member of the MarooNation executive board for Missouri State University alumni relations in Kansas City.  She is passionate about work in the special needs community and stays active at her church through the iCare program.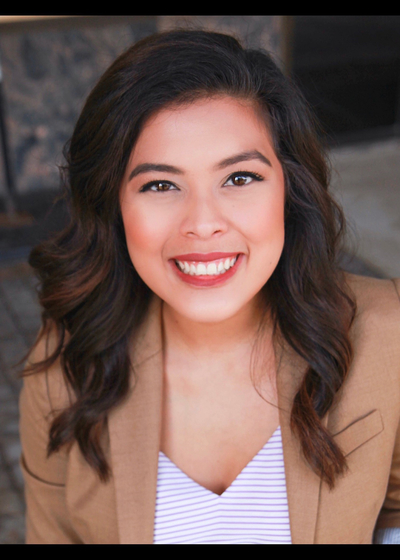 Britney Hinote

Email
Office 816-531-6500
Britney grew up in Prairie Village, Kansas. She attended the University of Kansas where she graduated with a Bachelor of Science in Exercise Science. She was heavily involved in various organizations on campus and served on her sorority's recruitment team for three years, including one as the Vice President of Recruitment. Upon graduation, she started her career in recruiting working for the largest staffing firm in the country. Britney joined the Northwestern Mutual team in 2019 as a Director of Campus Selection and is thrilled to continue her passion for helping individuals maximize their potential.
Outside of the office, you can find Britney working out or attending any of the Kansas City/KU sporting events. Britney's lifelong passion has been dance and she is still heavily involved in the dance team world. She has coached at a local dance studio and high school for 3 years and has most recently been named the Head Dance Team Coach at the University of Missouri – Kansas City.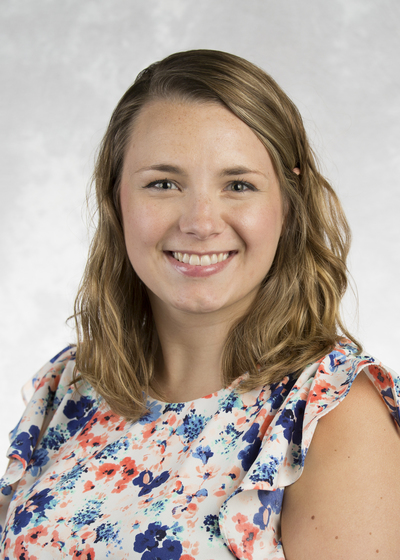 Lacey Weaver
Director of Operations
Email
Office 816-412-1559
Lacey was born and raised in Kansas City, MO. Lacey went to Maple Woods Community College to get her Associate in Arts. She then transfered over to Park University in 2015 and obtained her Bachelor's degree in Business Administration with an emphasis in Finance. She started her career as the Welcome Director/ SET Coordinator in 2015. In 2016, she moved to the Director of Advanced SET Services where she works closely with the financial representatives to focus on the financial planning of their clients. In 2017, Lacey moved into the role of Director of Operations for the Kansas City.
In her spare time she loves playing tabletop games, playing with her dog and watching movies.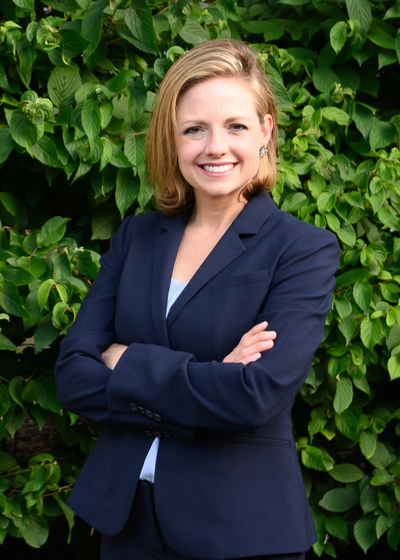 Office 913-676-8076
My Networks:
Associate Managing Partner
Lesle Griessel, the first female Associate Managing Partner of Northwestern Mutual strives to joyfully inspire and empower others. She has done this consistently throughout her career and in her life. Lesle's career began as an intern with Northwestern Mutual in 2002, since then, she has trailblazed many paths including Internship Development Officer, Chief Recruiting Officer, Chief Development Officer and more recently being appointed one of the first three Associate Managing Partners in the company.
Lesle has earned her CLU and ChFC designations and series 6, 7, 26 and 63 licenses. She is a Certified Trainer and Certified Coach with Northwestern Mutual and has been passionate about leading others to success in their careers. She was selected to participate in the inaugural class of the Women's Leadership Study Group, she serves on the Women's Market Advisory Board and has spoken at multiple conferences both nationally and internationally.
Lesle has been recognized as one of Kansas City's 40 under 40 and serves on the University of Kansas' Business School Finance Advisory Board, where she is an alumna of and graduated in the top 10% of her class.
Kansas City has been home for over 15 years and she lives in Lee's Summit with her husband, Matt Griessel, CLU, ChFC, CFP®, a Financial Advisor with Northwestern Mutual and their two daughters, Maven and Gwen.  When Lesle isn't training for a marathon or practicing yoga you can find her cheering on her daughters in soccer, volunteering with Maven's Girl Scout troop or enjoying the outdoors with her family.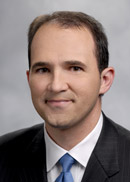 R Philip Sarnecki, CLU®, ChFC®
Managing Partner
Email
Office 913-362-5000
Philip started with Northwestern Mutual in 1989 as a college intern in the John Wright agency in Champaign, IL. In both 1990-91 and 1991-92 he was a Top10 intern in the company. He and John Wright II captained the #1 college team in the country (The University of Illinois) in 1990-91. Philip went full time in June of 1992 as a Financial Representative and College Unit Director at the University of Illinois.
In his first year with Northwestern Mutual, Philip was runner-up in the Central Region Bronze Award, runner-up for the company's Mike Gish award and the runner-up College Unit Director. The following year, he was the Central Region 2nd year leader in the Silver and the runner-up College Unit Director again. Philip was Top 10 in the company in the Bronze, Silver and Gold categories.
In 1997, after 18 months as a Field Director at the age of 26, Philip was appointed Managing Director in Bloomington/Normal, IL. Over the next 7 ½ years, the office tripled in both production and the number of Financial Representatives. Philip won the MD Growth Award every year he was eligible and had the #1 district in college marketing in 1999. He also won the MD Achievement Award in 2002 and was runner-up in 2001 and 2003. In addition, Philip was one of only 5 Managing Directors in the company to win the prestigious OARS (Outstanding Achievement in Recruiting and Sales) award every year he was eligible. He has passed FINRA Series 6, 63, 7, 9, 10, 12, and 24 exams.  While in Bloomington, Philip was on the Regional Advisory Board for the Fellowship of Christian Athletes. He is also a past President of the Association of Insurance and Financial Advisors (AIAFA) of Bloomington, IL.
In January, 2005, he was appointed Managing Partner in Cincinnati.  At the time of his appointment, Philip was the youngest Managing Partner in the Northwestern Mutual. In his 3 years in Cincinnati the office production was up almost 90% and RPS Financial Group, Inc. had the 2nd best retention rates in the company. In addition, during the same 3 years, the office grew from 2 Forum members to 8 Forum members and from 13 FR's writing over $100,000 of premium to 28 FR's over $100,000 of premium. In 2007 Philip won the MP Achievement Award in his first year eligible.
In his short time in Cincinnati, Philip became very active in the community.   He was a member of both the Queen City Club and the Heritage Club. He was on the Board for the Cincinnati Symphony Orchestra and was a member of the finance committee.  He was also a member of the Cincinnati Business Courier's "40 Under 40"as one of the top leaders in Cincinnati under the age of 40. He has been written about in the Cincinnati Business Courier, Cincinnati Gentleman and Smart Business.
March 1st of 2008, Philip moved to Kansas City to take on the challenge of creating a new organization consisting of two Northwestern Mutual offices that were merged after being separate for over 100 years. In both Cincinnati and Kansas City, RPS Financial Group, Inc. has been a GAMA Master Agency Firm (top 150 firms of its type in the world) each year Philip has been a Managing Partner.
On March 1, 2019 Northwestern Mutual chose Philip and RPS Financial Group, Inc. to take over all 7 Northwestern Mutual offices in Arizona, New Mexico and El Paso, TX. RPS Financial Group, Inc. is now the second largest Network Office in the Northwestern Mutual with over $50 Billion of life insurance in-force, $9 Billion of assets under management and over 550 staff employees including over 200 financial advisors.
Philip has remained active in his 11 years in Kansas City.  He was recognized with the 40 under 40 Award by Ingram's Magazine, the same award he previously won in Cincinnati.  He is the Chairman of the Board of Trustees for Athletes in Action (an international sports ministry).  In 2015, he was named one of 50 Kansans You Should Know by Ingram's magazine. He was again named one of the 250 Most Powerful Business Leaders in the Kansas City region by the same magazine.  He was on the finance committee for KC2016.  He's a member of the Kansas Angel Investors and has helped finance a number of companies in Kansas City and around the country. He is currently President-Elect of the Northwestern Mutual Managing Partners Association.
He's a part-owner of Rebel Pilgrim Productions, a movie production company with offices in Las Vegas and Cincinnati.  He's been the Executive Producer for 3 films. Hitting the Nuts won Best Picture at both the Cincinnati and Louisville film festivals.   He's also Executive Producer of A Strange Brand of Happy, which was in theatres in the Fall of 2013, starring Grammy Award winner Rebecca St. James and Academy Award winner Shirley Jones; and Hope Bridge (released 2015), starring Kevin Sorbo, (God's Not Dead and Boo Boo Stewart-X-Men Days of Future Past – Twilight Series).
Philip is a 1992 graduate of the University of Illinois and graduated from the University of Pennsylvania Wharton Securities Institute. He is active in the University of Illinois Loyalty Circle and President's Council. In 2013, he made a financial commitment to The University of Illinois to have the men's locker room at the new State Farm Center named after his Father, Robert Sarnecki, who retired from the university after 30 years as a janitor.  In 2017, Philip & Heidi were awarded the Varsity "I" award, the highest honor given each year by the University of Illinois for contributions to the Illini athletic department. Philip is married to Heidi, and they reside in Overland Park, KS with their two daughters, Emily and Ava, and son Blake.