Management Team
The success of our group can be directly attributed to the high quality of leadership and the strength of our management team. Our goal is to ensure the continued success of our financial representatives by providing the proper guidance and support to help them experience both personal and professional growth.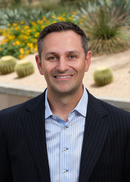 Managing Director
Office 816-531-6500
Aaron attended both KU and Missouri State University where he earned a BS in Computer Information Systems with a minor in Finance. In February 2004 he joined Northwestern as a Financial Representative in Springfield, MO.  During his first few years in the business Aaron successfully developed a strong client base in the Springfield community which earned him the opportunity to become a College Unit Director in 2006.   As the CUD, Aaron grew a college program from 3 to 15 college representatives and led the office to a finish in the Top 20.
After a strong track record growing an internship Aaron earned the chance to become Managing Director of a scratch District Office in Springfield, in July of 2008.  During his time as MD in Springfield, Aaron guided the office from 3 full time advisors to 12 advisors.  Aaron also led that office to their first ever Pacesetter First 40's with 6 of his new advisors achieving the objective.  Under his leadership the office had 3 new advisors named 'Rookie of the Year' winners for RPS Financial Group in the 4 years he ran the District.  During those 4 years the internship program continued to achieve success finishing in the Top 10 multiple times, and having a Top 10 'Mike Gish' award winner. While running a successful District of young advisors, Aaron continued to earn awards in personal production as well, achieving 100 lives, MDRT, and Lives Leaders production levels multiple times.  Aaron was also awarded the OARS Award given to Managing Directors who successfully balance top personal practice production and growth of an office, and also added the DNO Growth Award in 2009 through 2012.
With the success and growth of the district Aaron was appointed the Managing Director of the Kansas City, MO District Office in 2013. During his first two years as Managing Director he led the Kansas City Office to back to back Top 10 finishes in the college program out of the 270 offices throughout the country.  In 2014 the Kansas City office finished 1st in the company for the fastest growing District Office by number of advisors.  The Kansas City office has also seen a growth in Pacesetter 40's with 35% of their advisors now achieving P40 compared to a company average of 12%.   During his time in Kansas City, Aaron has overseen the growth of a leadership team that has grown from 1 College Unit Director to 3 Field Directors, 2 College Unit Directors, 1 College Unit Captain, and 2 Team Captains.   He has also successfully developed a Managing Director who now oversees his former office in Springfield, MO.  In 2013 Aaron was selected to enter the Emerging Leaders Program for Managing Partner development.
In his free time Aaron enjoys coaching his kid's sports teams, playing golf, basketball, and working out, as well as, anything involving Kansas City area sports team.  He is married to Lindsay and they have one son and two daughters.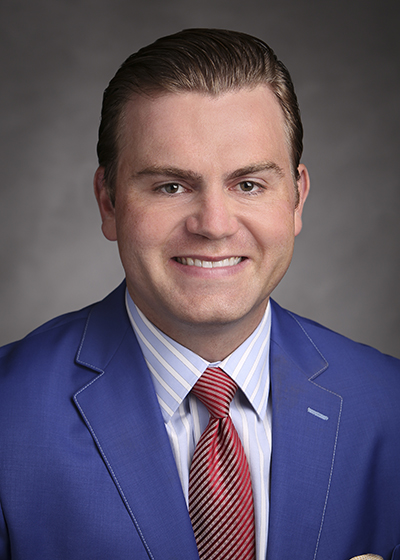 Field Director
Office 816-412-1493
Brent grew up on a farm in Agency, MO. He attended Northwest Missouri State University while studying International Business. Brent travelled abroad and studied European Studies, Innovations, and Sustainable Development from three Universities throughout Europe. After completion of undergrad studies, Brent completed his MBA in April 2011.
After joining Northwestern Mutual in June of 2011 and completion of P10, Brent went full-time in September of 2011.
Brent has received a number of awards throughout his career as a Financial Representative, including the Runner-Up Rookie of the Year within his Agency, Team Gold Premium Leader for Southern Summer Contest, Life Impact Award, Team Gold Top 10 in the South—Silver Award, and qualification as a member of the Million Dollar Round Table (The Premier Association of Financial Professionals) in 2014.
Brent looks forward to growing his team into the future with Northwestern Mutual. His team consists of himself and AFR, Tara Bries. In his free time he enjoys the outdoors, boating, and travel.
Brooke Rachelle Rosel
Director of Operations
brooke.rosel@nm.com
Office 913-676-8036
Brooke Rosel began her career with Northwestern Mutual RPS Financial Group in 2008 as the Welcome Director. From there she transitioned to the New Business Processor and then to the Director of Contract, License and Registration and the New Business Department Manager for 5 years. For the last 3 years that she was with the Network office she worked closely with the Intern Unit Leadership Team developing and implementing the Leawood Intern Unit. The final Awards year she was with the office, the Montello District office ranked as the #2 Intern Unit in the company.
She recently took the opportunity to become the Director of Operations for the Kansas City District Network Office. She is still a member of the Leadership Team in the Kansas City office, working closely with the Managing Director Aaron Tanner, College Unit Directors and Director of Campus Recruiter. The Tanner District Network Office Intern Unit currently ranks #1 out of all Network District Office's in the company. As the Director of Operations for the Kansas City Office, Brooke wishes to develop the office to be one of the top places to work in the city.  
 Brooke grew up in Northwest Kansas and moved to Lawrence in 2002 when she attended the University of Kansas.  She has been married to her husband, Dave, for 5 years and they have a 4 year old daughter Ellie.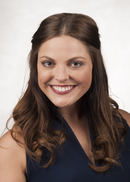 Kelsey L Connolly
Recruiter
kelsey.l.connolly@nm.com
Office 816-531-6500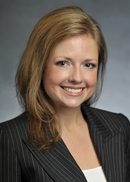 Development Officer
Office 913-676-8076
My Networks:
Lesle is originally from the Wichita, Kansas area. She attended Newman University for 1 year and played college golf. She transferred to KU to finish a Bachelor's of Science degree in Business with an emphasis in Finance. She was introduced to Northwestern Mutual through the internship program working with the Development Team. She has been working in Recruiting and Development upon exposure in 2002.
   In addition to her Life and Health and Series' 6 & 63, she is a Certified Trainer and Certified Coach through Northwestern. Lesle also completed her Chartered Life Underwriter designation in December 2007.   She is married to Matt Griessel CFP®, CLU, ChFC who has been a Financial Representative with Northwestern Mutual since 2002.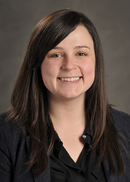 Mary Elizabeth Miller
Director of Development
mary.e.miller@nm.com
Mobile 816-674-8875
Beth Miller grew up in Olathe, KS. She graduated in 2014 from UMKC with a Bachelor's in Business Administration with an emphasis in Finance. She started her career as an intern from January of 2014 through June of 2014, during which time she achieved Power of 10 and Target 20 and achieved the top intern of the 2014 award's year. Beth converted to a full-time financial representative in June of 2014 and by October became the junior partner in Aaron Tanner's personal practice. She has been in her role as the Director of Development in the Tanner District Office since August of 2015.
She is dedicated to seeing the Tanner District Office achieve and maintain the #1 internship position, continue to grow new representatives and leaders, and impact and create intentional lifestyles for our representatives and clients.
She currently lives with her boyfriend of 7 years in Kansas City, MO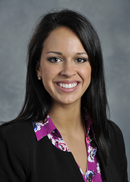 Nicole M Keeter
Recruiter
nicole.keeter@nm.com
Office 816-531-6500
Nikki is originally from Ozark, Missouri. She attended the University of Missouri – Kansas City, where she earned her Bachelors of Business with an emphasis in Management. She was introduced to Northwestern Mutual through their internship program in January of 2015 and was then offered to go full time in August of the same year as the Director of Campus Selection. In May of 2016 she was able to help our office finish as the #1 district in the nation for our internship program. In her current role, Director of Selection, she continues to help grow our internship program and meet successful business professionals in the Kansas City area to potentially invest in.
Nikki is on the office philanthropy board, where she focuses on helping the office get involved with Children's Mercy Hospital, she also stays active within her church and has a passion for advocating for animal welfare and working out.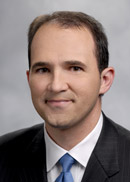 R Philip Sarnecki
Managing Partner
philip.sarnecki@nm.com
Office 913-362-5000
Philip started with Northwestern Mutual in 1989 as a college intern in the John Wright agency in Champaign, IL. In both 1990-91 and 1991-92 he was a Top10 intern in the company. He and John Wright II captained the #1 college team in the country (The University of Illinois) in 1990-91. Philip went full time in June of 1992 as a Financial Representative and College Unit Director at the University of Illinois.
In his first year with Northwestern Mutual, Philip was runner-up in the Central Region Bronze Award, runner-up for the company's Mike Gish award and the runner-up College Unit Director. The following year, he was the Central Region 2ndyear leader in the Silver and the runner-up College Unit Director again. Philip was Top 10 in the company in the Bronze, Silver and Gold categories.
In 1997, after 18 months as a Field Director, Philip was appointed Managing Director in Bloomington/Normal, IL. Over the next 7 ½ years, the office tripled in both production and the number of Financial Representatives. Philip won the MD Growth Award every year he was eligible and had the #1 district in college marketing in 1999. He also won the MD Achievement Award in 2002 and was runner-up in 2001 and 2003. In addition, Philip was one of only 5 Managing Directors in the company to win the prestigious OARS (Outstanding Achievement in Recruiting and Sales) award every year he was eligible. He has passed FINRA Series 6,63,7,9,10,12, and 24 exams. While in Bloomington, Philip was on the Regional Advisory Board for the Fellowship of Christian Athletes. He is also a past President of the Association of Insurance and Financial Advisors (AIAFA) of Bloomington, IL.
At the time of his appointment in January of 2005 in Cincinnati, Philip was the youngest Managing Partner in the Northwestern Mutual. In his 3 years in Cincinnati the office premium was up almost 90% and RPS Financial Group. had the 2ndbest retention rates in the company. In addition, during the same 3 years, the office grew from 2 Forum members to 8 Forum members and from 13 FR's writing over $100,000 of premium to 28 FR's over $100,000 of premium. In 2007 Philip won the MP Achievement Award in his first year eligible.
In his short time in Cincinnati, Philip became very active in the community. He was a member of both the Queen City Club and the Heritage Club. He was on the Board for the Cincinnati Symphony Orchestra and was a member of the finance committee. He was also a member of the Cincinnati Business Courier's "40 Under 40"as one of the top leaders in Cincinnati under the age of 40. He has been written about in the Cincinnati Business Courier, Cincinnati Gentleman and Smart Business. In 2006, Philip and his wife Heidi, hosted at their home in Mason the most successful political fundraiser ever in Warren County Ohio for Secretary of State and Gubernatorial candidate Ken Blackwell.
March 1stof 2008, Philip moved to Kansas City to take on the challenge of creating a new organization consisting of two Northwestern Mutual offices that were merged after being separate for over 100 years. He now oversees an organization consisting of 6 offices, over 120 Financial Representatives and almost 240 staff and employees. In both Cincinnati and Kansas City, RPS Financial Group. has been a GAMA Master Agency Firm (MAA) each year Philip has been a Managing Partner. It is also a 100% Manager's Membership Award office for NAIFA.
Philip has remained active in his 4 years in Kansas City. He was recently recognized with the 40 under 40 Award by Ingram's Magazine, the same award he previously won in Cincinnati. He is on the National Board of Trustees for Athletes in Action (an international sports ministry).
Several of his top team members from Cincinnati joined him in the move, including Jill White, CPA as Chief Financial Officer. Ryan Kramer moved to the Crown Center office as Managing Director and Carmen Allen joined as Director of Training and Development.
Philip is a 1992 graduate of the University of Illinois and is active in the University of Illinois Loyalty Endowment Circle. Philip is married to Heidi, and they reside in Overland Park, KS with their two daughters, Emily and Ava, and son Blake.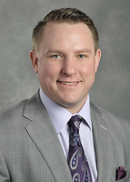 College Unit Director
Office 660-886-1039
Office 660-886-1039
Tanner is from a small agriculture community, Vandalia, MO. He attended Missouri Valley College on Basketball and Golf scholarships while studying Business Administration with concentration in Marketing. Upon graduation of his undergrad, Tanner began to work as the Assistant to the Director of Admissions of Missouri Valley College while completing his Master's in Business Management.
From Valley, Tanner started his business career in 2011 with Missouri Farm Bureau Insurance Company as an insurance agent in Marshall.
Tanner joined Northwestern Mutual in November of 2013 where he jumped out to a fast start achieving Pacesetter first 40. Since then, Tanner has formed his practice to work primarily with clients involved in agriculture and small business. As a College Unit Director, his unit has seen success early, developing his first intern into achieving Impact 40, Top 20 intern in the nation, and now in a full time representative role.
His team is made up of his Associate Stacey Wolfe and his integrated financial team of Greg Finger, CLU and Ariel Holochuck
In his free time Tanner enjoys spending time on the golf course, going to Valley sporting events, and working on his 100 year old home. He is married to the love of his life, Emily. They had their first child, a little girl, on New Year's Eve 2015, Remi Grace.